Giles and Valerie Day founded our firm in 1989 and we remain in our original offices. Previously, we enjoyed a successful professional career both in Africa and then locally in Kent.
Our office is central, but off high street, and we purposely maintain a modest media profile relying instead on word-of-mouth references from satisfied customer Landlords.
We employ experienced, dedicated staff and have achieved a remarkably low employee turnover during our time in business.
This has helped us achieve our aim of providing a truly personal service.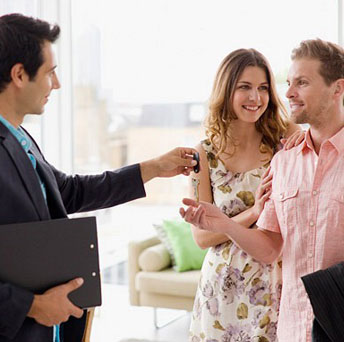 Our property management services
We provide a TOTAL property management service wherever the Landlord is based. We realise, however, that there are some maintenance jobs that a local Landlord may wish to carry out.
We procure tenants, on an annual basis, or as necessary. Contracts are prepared, Guarantors arranged, check-in, check-out, inventories prepared and scrutinised. We operate a maintenance service, including 24 hour call-out to cover absolute emergencies. Briefly, we provide peace of mind, for an all-inclusive percentage fee.
For prospective landlords, perhaps new to buy-to-let, we provide an advise/property search/property prepare service tailored to individual needs.
Contact us
How it works
Firstly, this site cannot achieve full coverage of every aspect of our service so when your browsing throws up questions contact us for transparent and realistic answers.
As a prospective new landlord we will be pleased to visit your property to familiarise layout, facilities, current condition, etc. and report back to you.
If both parties agree to proceed, a landlord/agent agreement and terms and conditions document will be signed at this stage. If the property is managed currently by another agent we will liaise with them to allow us access, subject to notice, for accompanied viewings by prospective new tenants.
We specialise in managing multi-let properties but landlords should note that we have a portfolio of family/executive lettings and are pleased to take on these properties as appropriate.
Contact us
Quick enquiry.
Please use this form to make an enquiry:
We only use your information responsibly - Privacy policy
"I worked for Day Management as a repairs and maintenance contractor from their early days, so when I invested in Canterbury property myself a few years ago I naturally asked them to manage it for me. They get on with their job and this leaves me hassle free to run my own business"
Mr R Hall